The All American Selections for 2019 in flowers are released. They include 4 flower varieties.
Begonia Viking™ XL Red on Chocolate F1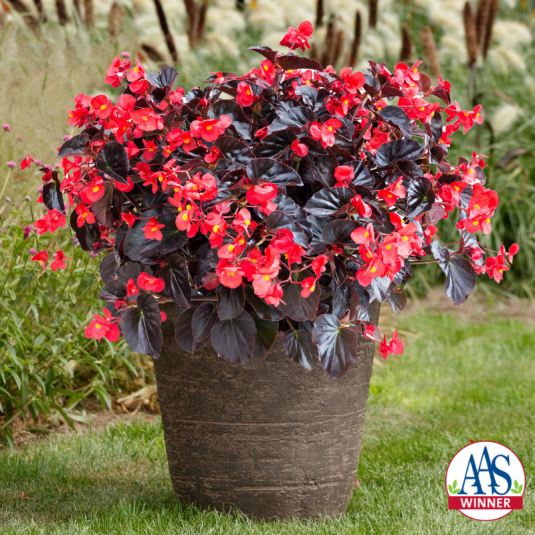 Judges were impressed how the deep bronze/brown color remained sharp and intense throughout the season. Covered with vibrant red flowers, the compact plant retains its shape well and does not become rangy. These extra-large (XL) mounded plants are perfect in both landscapes and containers.
Marigold Big Duck Gold F1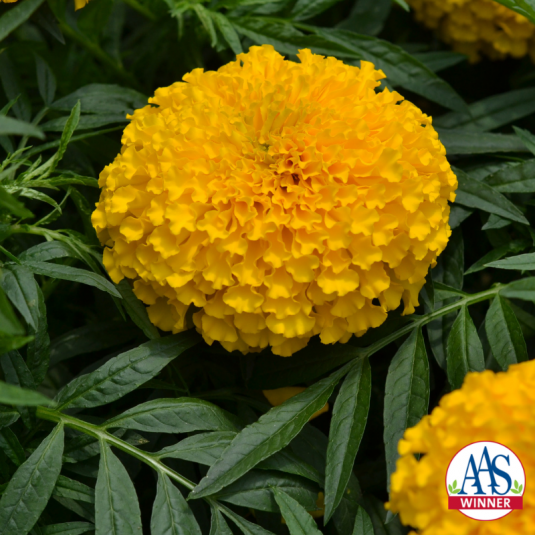 Big Duck Gold sports very large golden-yellow flowers that continue blooming throughout the season, much longer than the comparisons. These marigolds begin the season putting energy into establishing a solid, healthy plant with clean, deep-green foliage. Full, "plump" blooms top the 15" plants (which are slightly taller than the more compact comparison varieties) and continue blooming through the end of the season.
Petunia Wave® Carmine Velour F1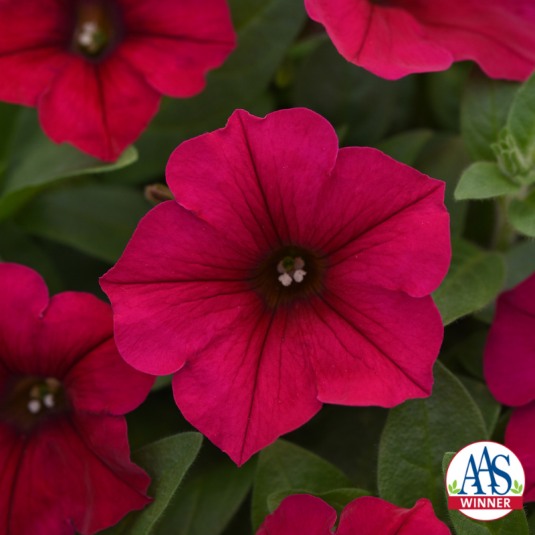 This newest color of the popular Wave® petunias was one of the highest scoring plants in the 2018 trials! Large 2-2.5 inch flowers literally cover the easy-care spreading plants that rarely need deadheading because new blooms continuously pop-up and cover the spent blooms. Wave® is an excellent landscape performer and does equally as well in containers or hanging baskets as it does in the landscape.
Nasturtium Baby Rose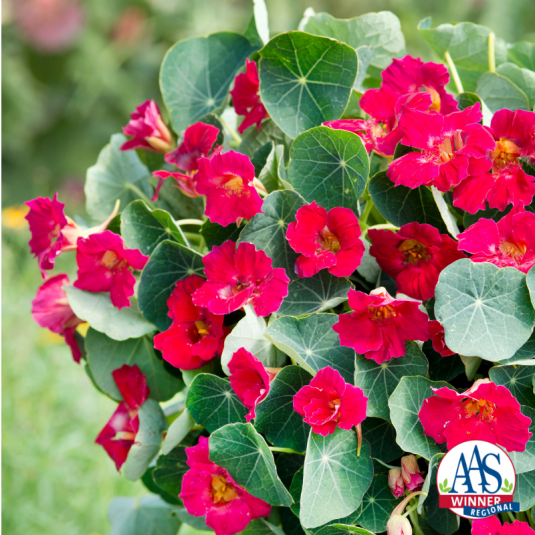 The last nasturtium AAS Winner was back in the early days, in the 1930's. Now it's time to introduce a wonderful rose colored nasturtium perfect for today's gardens. Baby Rose is a small-flowered, mounding variety with healthy, dark foliage ideal for containers and small space gardens. Their compact habit means less "flower flopping" with their blooms remaining upright throughout the season. The rose color is uncommon in nasturtiums and contrasts beautifully with the dark-green foliage. As with all nasturtiums, both the leaves and flowers are edible!